Charitable Giving for the Holiday Season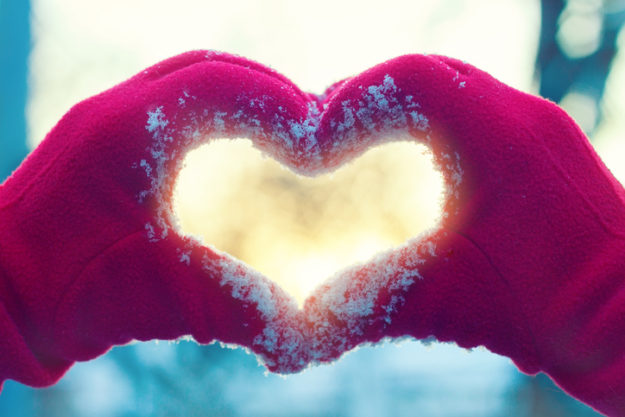 December 15, 2016
|
By Jon Powell, CFP®
|
Uncategorized
Through some combination of hard work and great fortune, a small subset of us may find all of our materials needs and wants are met. Perhaps, in lieu of satisfying your every desire, you feel a calling to give back. Maybe you just want to save some money on your taxes. Whatever the reason, this time of year often motivates many people to engage in charitable giving.
Many of us already have charities that we have developed an affinity for, but perhaps there are some readers that want to give back, but haven't quite figured out where they can do the most good. Below, I've given a summary of a few organizations of different size and purpose to give you some ideas, if you're in the giving spirit.
Against Malaria Foundation
There is a concept you may have heard of called Effective Altruism. The aim of this philosophy is to allocate charitable giving to the places where it can do the largest amount of good. This concept is rooted in the principle that all human lives have equal value.
As you may know, many charities end up passing along only a small fraction of the donations they receive to the actual cause the charity supports. There is an organization called GiveWell which aims to cut through all of the administration and expense that many non-profits and charities seem to be bloated with. This organizations purpose is to determine the places where the dollars you donate go the furthest toward effective altruism. Currently, the #1 organization to accomplish this, is with the Against Malaria Foundation.
The Against Malaria Foundation is a simple charity that distributes mosquito nets to impoverished individuals in developing countries. Malaria, carried by mosquitoes in sub-Saharan Africa, is one of the leading causes of death in that part of the world. It ends up costing the foundation about $5 per net it distributes. These mosquito nets significantly reduce cases of Malaria. The foundation carefully monitors the distribution and usage of the nets to ensure that the nets are being employed for their intended purpose.
Child's Play
Personally, I find few things more tragic than when children are burdened by serious illness or are subjected to abusive environments. The best way I know to describe Child's Play Charity is that it helps kids in crummy situations feel a little bit better.
The aim of the charity is to provide toys, games, and other age-appropriate entertainment to hospitals and domestic violence shelters where children are suffering. The toys and games these locations receive provide an essential distraction and escape for kids from their grievous situations.
Child's Play has two ways in which you can support its goal. You can make traditional donations of cash or assets to the charity which they will then use to purchase items to distribute. Alternatively, you can use the "wish lists" created by hospitals and shelters and directly purchase toys and games that are to be sent to the locations of your choosing.
NeedyMeds
Rising medical costs have become particularly burdensome for many individuals since the turn of the century. Lack of transparency in the healthcare industry can be particularly troubling when consumers have no idea what their care or medication may cost until after they've received or been prescribed it.
The goal of NeedyMeds is to help consumers locate and obtain affordable medicine, no matter what their income or insurance situation is. The non-profit has been an invaluable resource for individuals and families, as well as professionals serving in the healthcare community. Their database provides constantly up-to-date information for how to obtain affordable health coverage and prescription medication. By searching for individual drugs, healthcare providers, and specific diagnoses consumers can easily connect with the programs that will offer them the most cost-effective ways to receive the treatment they need.
A Message of Hope
Cancer takes a massive physical and emotional toll out of individuals and their families that suffer from it. Unfortunately, the costs associated with cancer often cause a financial toll as well. At times, family members may find themselves forced to leave their jobs as they undertake treatment or provide care to their ailing loved ones, further exacerbating their hardship.
A Message of Hope is a small, local (DC, MD, & VA) charity that aims to ease the financial burden cancer places on families. By maintaining a 100% volunteer staff, the cause is able to maximize contributions to their mission. They provide families in need with funding for cancer-related care as well as assistance with things like rent and groceries for those who are forced to abandon work due to the illness.
Habitat for Humanity
While many Americans feel secure and stable in their current housing situation, housing insecurity ends up touching many less fortunate in their adult lives. Affordable housing can be hard to secure resulting in families cutting back on food, healthcare, safety and other necessities in order to make a living arrangement work.
Habitat for Humanity is a global organization that aims to provide affordable housing to those in need. One of the features of the cause is the "sweat equity" that is required from recipients of habitat homes. In addition to stringent background and character checks, most beneficiaries of the charity are required to contribute at least 500 hours of work toward their own and other's homes. Furthermore, most beneficiaries still must make mortgage payments to live in their home.
Many who are interested in charitable giving may shy away from charities that simply aim to distribute with little oversight to who may be receiving the end proceeds. Donors of Habitat for Humanity often cite Habitat's vetting process as a primary reason they feel comfortable giving.
Other Charities
My goal was just to highlight a few different types of organizations to spark your charitable giving desires. If none of these causes interest you, give some thought to what is important to you in the world. Think about your community and the types of people who may be in need that you want to see succeed. There are many organizations and charities just as qualified and as in need of donors as the organizations mentioned here.
Happy Holidays!
Are You Ready to Speak with a Financial Advisor?
Once you determine that it might be time to work with a financial advisor, it's important to find the right advisor for you and your family. We've put together a guide of questions that are essential to ask an advisor before you hire them.
20 Questions to Ask a Financial Advisor
Don't make a mistake by working with the wrong financial advisor. Ask the right questions the first time to determine if a financial advisor is right for you.