We're Never Too Busy to Help Someone You Care About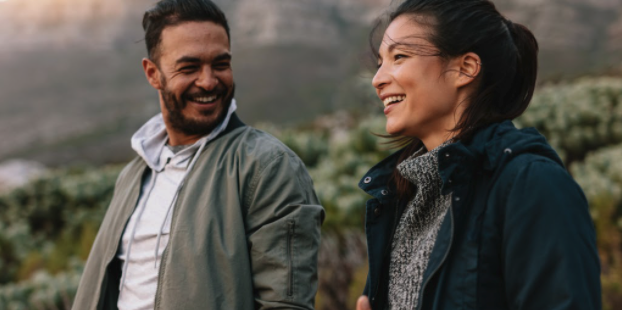 December 15, 2021
|
By Jon Powell, CFP®
|
Financial PlanningInvestment Decisions
By Jon Powell, CFP®
What's your top priority right now? I bet it feels impossible to pick just one, right? We're all juggling countless priorities, but only a select few make it to the top of the list. Is it family? Or maybe health or a sense of purpose? Money might not top your list, but don't underestimate its importance.
It's been said that money isn't everything, but everything needs money, and it's true: money affects every part of your life and can give you the security and stability that positively impacts the things that matter most. Due to its far-reaching impact, managing money often leads to stress and worry. That's why a financial advisor plays one of the most prominent roles in a person's life, forming a long-lasting relationship and providing objective counsel.  
But how do you find an advisor you can trust and with whom you'll want to work for the long haul? We at Ferguson Johnson Wealth Management understand this can be an overwhelming and intimidating process. Trusting someone with your hard-earned money is not a decision you take lightly. Knowing this, we are honored to have the opportunity to continue serving more and more families and individuals who conscientiously choose to let us in on their financial journey. 
We place the utmost value on our clients, and we greatly appreciate the opportunity to serve the important people in their lives as well. We gladly welcome the chance to connect and get to know new clients who may benefit from the services we provide. As an integral part of our continued growth, your referrals are the highest compliment.
The FJ Wealth Management Difference
We've been fortunate to work with a wide range of clients who refer their colleagues, friends, and family members to us. We believe so many people have referred others to us for a few different reasons:
A personalized real-world approach.

No two individuals' financial service needs will be the same, which is why we create a plan focused on your financial goals. We take the time to outline a tailored strategy based on your specific needs, goals, and circumstances. 

Strong relationships.

We prioritize a hands-on client-centered approach, which has led us to build long-lasting relationships with so many of our clients. We're proud to serve as a go-to resource and support system when someone faces a tough decision or goes through a life transition.

A long-term commitment.

We recognize that financial planning and investing is not a static process since life changes happen and investment objectives can shift over time. That's why we provide ongoing guidance and support. Whether it's saving for your children's college education, planning for retirement, or preserving assets for future generations, we seek to provide the financial service resources and continuous management necessary to keep you working toward your goals.

A dedicated team.

With a diverse team of seasoned professionals who maintain a high-touch and personalized experience, we strive to help our clients simplify complex decisions about their money. We hope you feel more confident as you navigate life's challenges and planning opportunities with a dedicated team on your side.
The People We Serve Best
We at Ferguson Johnson Wealth Management desire to partner with you and help carry your financial burden, aiming to make your wealth work for you, not the other way around. Because we like to form trusted and close relationships with our clients, we strive to work with people whom we believe we can best serve, from working professionals, government workers, and executives to business owners and retirees. While they come from a variety of backgrounds and professions, they want to delegate their financial matters to a trusted professional who offers stewardship and guidance so they're free to focus on what's important. 
Do You Know Someone Who Could Benefit From Our Services?
Our goal is to help our clients plan wisely, so they can live fully. This means we don't just want to take financial matters off already full plates, but we also value providing personalized attention and care to each of our clients—as well as their loved ones. In fact, this is one of the reasons we work with a select number of clients! We're here to help answer questions about your portfolio or strategies, walk you through a new life milestone, and help build your dream retirement. Do you know someone who needs answers to their questions or unbiased advice? We're never too busy to help!
If you're a client with our firm and you've enjoyed working with us, we hope you'll refer a friend, colleague, or family member who may benefit from our services. Consider sending this article to them, and if they're interested in partnering with us, they can schedule their complimentary introductory meeting by calling 301-670-0994 or emailing djohnson@fjwealthmanagement.com. 
About Jon
Jon Powell is a financial planner and portfolio manager at Ferguson Johnson Wealth Management, an independent, fee-only fiduciary firm that has been helping clients plan for and enjoy retirement for more than 40 years. With more than 10 years of experience, Jon is passionate about providing unbiased advice that puts his clients first. He considers it a privilege to carry some of the financial burden for his clients and educate them so they can make empowered decisions for their futures. Jon is also the primary author and curator of the Ferguson-Johnson Wealth Management blog. 
Jon graduated from Virginia Polytechnic Institute and State University with a bachelor's degree in financial planning and holds the CERTIFIED FINANCIAL PLANNER™ certification. When he's not serving his clients, you can find Jon spending time with his wife, Erica, and their pets, a black lab named Nugget and an orange tabby cat named Kiwi. He loves to play tennis and golf and won't turn down a good board game. Jon is a diehard fan of D.C.-area sports teams; you might see him at a Washington Nationals game. To learn more about Jon, connect with him on LinkedIn.