What We Do and How We Help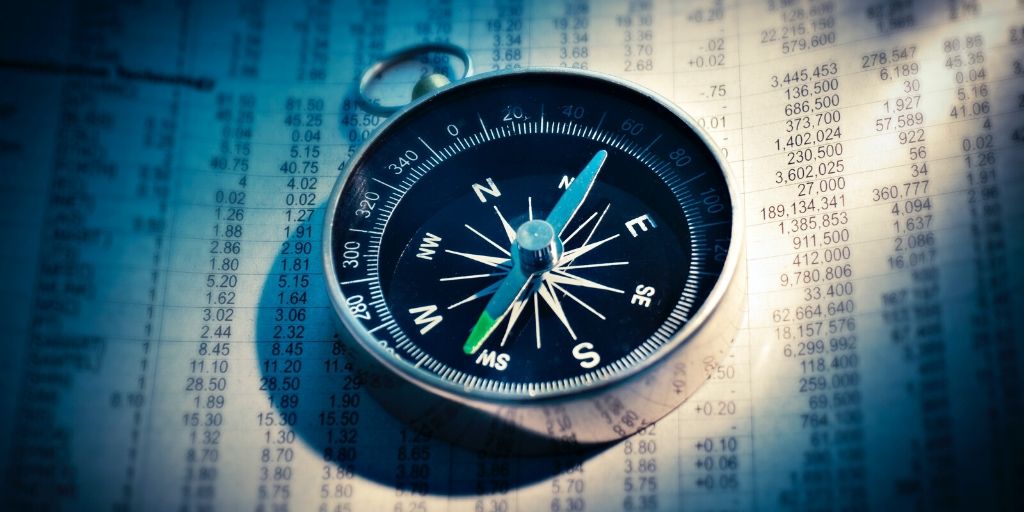 July 14, 2021
|
By Jon Powell, CFP®
|
Uncategorized
By Derek Johnson, CRPC® and Jon Powell, CFP®
Retirement is arguably one of life's most significant milestones. But, with so many questions about health, life circumstances, and even the economy, how do you plan for retirement in a way that leaves you feeling confident? In other words, how can you dream big and plan accordingly so all your bases are covered? 
These are legitimate concerns and the reason that Ferguson Johnson Wealth Management exists. We offer personalized financial planning and wealth management advice that is built on relationships. By building a relationship with you, we can help you navigate your life journey.
What We Do
Ferguson Johnson Wealth Management is a fee-only, independent financial advisory firm that partners with you to help set you up for the retirement you've been dreaming of. Our personalized and client-centered services allow you to plan wisely so you can live fully. 
We make this a reality by building a foundational understanding of your life—your dreams, concerns, and challenges. We leave no stone unturned as we look at your current situation and assess how we can help you get from point A to point B. All of our services—from retirement planning and investment management to charitable giving and tax strategies—are customized to your specific goals and values. That means, your portfolio won't look like anyone else's because not only is your timeline and risk tolerance unique, but so is your vision of an ideal retirement. And, as a fiduciary firm, we can use the best suited funds and products available and tailor them to your needs. 
We also follow a long-term, steady approach. Life is unpredictable—and so are the markets. We'll build your portfolio with a big-picture view that will not only protect it from major swings but also keep it academically researched and robust. Our comprehensive, personalized touch will help you find the confidence to live your best life right now and look to the future with excitement.
Who We Serve
In order to provide the highest quality services and support, we specialize in serving pre-retirees, retirees, and government employees. We can help you prepare for retirement and design a plan that helps your money last as long as you need it to—no matter what life throws at you. 
Are you a government employee? Our 40 years of experience in the Washington, D.C., area has uniquely positioned us to understand federal retirement benefits and we are equipped to educate you on your options and optimize your benefits to secure your future. 
Regardless of their backgrounds or professions, our clients have a few things in common: They've worked hard their entire lives and are looking for guidance and assurance as they reach the end of their working years. They want to continue to steward their money wisely and know that they've done everything they can to plan for retirement. 
The Ferguson Johnson Difference
We know there are plenty of advisors out there. What sets us apart are the long-term relationships we build with our clients and the objective perspective we bring to the table. Our clients know they can rely on us to listen, care, be available, and give them the knowledge they need to feel prepared. We pride ourselves on our proactive, authentic approach and the invaluable order we bring to peoples' financial lives. 
We Are Here for You
You can't put a price on confidence. If you have questions or concerns about your money, whether you're on track to reach your goals or something is causing you financial worry, reach out to us at 301-670-0994 or by email at djohnson@fjwealthmanagement.com. We can't wait to hear from you. 
About Derek
Derek Johnson is an investment advisor representative and is the principal and director at Ferguson Johnson Wealth Management, an independent, fee-only fiduciary firm that has been helping clients plan for and enjoy retirement for more than 40 years. Derek also serves as head of the investment committee; in this capacity, he is in regular contact with leading academics in the areas of portfolio and wealth management and has presented research on the benefits of asset class allocation to the American Association of Individual Investors (AAII). He holds the Chartered Retirement Planning Counselor™ (CRPC®) professional designation.
Derek is known for providing honest advice and excellent service to his pre-retiree and retiree clients and feels privileged to be a trusted resource and support his clients can rely on. Derek has more than 20 years of experience and earned a bachelor's degree in finance from the University of Maryland. Outside of work, Derek enjoys spending time with his wife, Tiffany, and their two daughters, Sloane and Adalynn. He also loves football and traveling. To learn more about Derek, connect with him on LinkedIn.
About Jon
Jon Powell is a financial planner and portfolio manager at Ferguson Johnson Wealth Management, an independent, fee-only fiduciary firm that has been helping clients plan for and enjoy retirement for more than 40 years. With more than 10 years of experience, Jon is passionate about providing unbiased advice that puts his clients first. He considers it a privilege to carry some of the financial burden for his clients and educate them so they can make empowered decisions for their futures. Jon is also the primary author and curator of the Ferguson Johnson Wealth Management blog. 
Jon graduated from Virginia Polytechnic Institute and State University with a bachelor's degree in financial planning and holds the CERTIFIED FINANCIAL PLANNER™ (CFP®) professional designation. When he's not serving his clients, you can find Jon spending time with his wife, Erica, and their pets– a black lab named Nugget and an orange tabby cat named Kiwi. He loves to play tennis and golf and won't turn down a good board game. Jon is a diehard fan of D.C.-area sports teams; you might see him at a Washington Nationals game. To learn more about Jon, connect with him on LinkedIn.